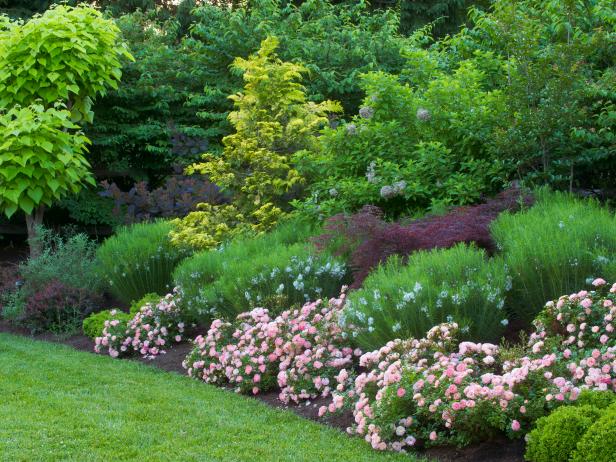 How Shrubs Enhanced Landscaping
When you begin creating your landscape design, you should consider the aspect of visual beauty and the functional aspects of the plants you select. Landscape designers and agricultural agents recommend choosing native shrubs for your landscape. By choosing native shrubs, you will avoid including invasive plants in your view. Flowering varieties of shrubs will attract native birds.
Evergreen shrubs such as the boxwood, juniper, holly, cypress, and other varieties make excellent privacy fences. They assure that your landscape has color throughout the year. Shrubs such as boxwood and other compact shrubs can be planted as a screen to hide an unattractive area of your lawn. They also make excellent borders for your property. They can serve as a thick, lush, green background for spring, summer, and fall flowers.
Evergreen shrubs allow you to add artistic design to your landscape. They are available in various shapes such as column, pyramid, weeping, upright, and round designs. These plants also offer a diversity of color. Their hues include blue-green, yellow-green, and a soothing silver-blue coloration.
Flowering shrubs are ideal for adding color, aroma, liveliness, and privacy to your landscape. The mock orange and lilac are fast-growing plants that will add fragrance to your scene. Including Forsythia in your landscape design will ensure that as soon as spring arrives, your view will brighten up. Including flowering shrubs such as azalea, hydrangea, camellia and viburnum will provide a succession of colors and a variety of leaf textures to beautify your lawn.
Plants like the Rose of Sharon can bring hummingbird activity to your landscape. Planting berry-producing bushes such as the beautyberry, winterberry, Eastern Red Cedar, Arrowwood Viburnum, and numerous other bushes will bring a flurry of bird activity to your landscape. That is true, especially in late summer and during the autumn season.
Because there are so many plant varieties to select from, you may want to consult with gardening experts in your specific area so that you can distinguish between native shrubs and invasive plants. It's also essential that your sunlight hours, soil conditions, and various other factors be compatible with the plants you choose for them to thrive. Location is a critical factor in determining how well a plant will thrive.
Another big favorite is Mosquito Repellent Plants